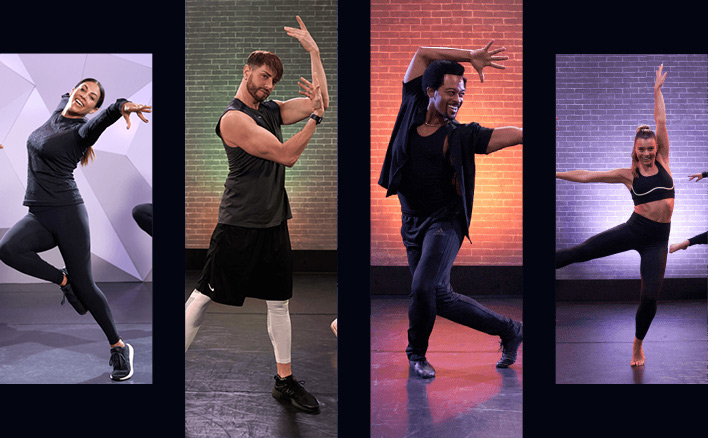 with CLI Studios
Whether you're looking for a convenient way to keep dancing on your own schedule or you want to improve faster outside of your studio, CLI Studios works with your busy lifestyle. Level up your dancing and meet your goals anytime, anywhere.
Choose your class
Select from 1000+ classes across all styles and levels, led by 300+ world-renowned choreographers. From beginner fundamentals to advanced technique and combination classes, you'll have unlimited access to all our classes, courses, and instructors.
Pick your style
Filter by contemporary, jazz, hip-hop, jazz funk, tap, and more, to find the right style for you.
Pick your level
There's something for every dancer. CLI Studios offers classes that range from dance basics to advanced choreography and training.
Choose an instructor
Take classes from over 300 world-renowned instructors like Brian Friedman, Ysabelle Capitulé, Nika Kljun and The Kinjaz.
Customize your experience
Train on your own schedule with 24/7 access to an on-demand library of warm-ups, technique classes, combinations, and more. Need a pause, a change of speed, or a recap of the choreography? Our video player lets you control the pace. Stop, rewind, rewatch, slow down, and mirror controls allow you to jump ahead or repeat a section as many times as you want.
Track your progress
Improving as a dancer requires consistent training over time – see how far you've come by tracking your progress. With CLI Studios, you'll be able to see everything you've accomplished directly in your profile – your class history, achievements, badges, and more.
FAQ
If you have questions that we haven't answered here, send us an email at info@clistudios.com – we're here to help!
What does a CLI Studios membership include?
A CLI Studios subscription includes a library of 1000+ on-demand dance classes in beginner, intermediate, and advanced levels, taught by the world's best choreographers – with new classes added every week.
What age and experience level are ideal for CLI Studios?
CLI Studios is designed and recommended for students of any age: kids (ages 8+), teens, and adults. We offer beginner through advanced-level classes tailored specifically for youth ages 8-12, as well as teens and adults ages 13+.
Which dance styles do you cover?
Hip-Hop Classes, Contemporary Dance Classes, Ballet Lessons, Tap Dancing Classes, Modern Dance Lessons, Jazz Dance Classes, Jazz Funk Dance Classes, Dance for Musical Theater, Lyrical Dance Classes, Ballroom Dancing Lessons.
What does it cost?
Get started with a 7-day free trial. After your trial period, an annual membership is $199 and includes unlimited access to 1000+ live and on-demand classes, with new classes added every week.