Continuing education and inspiration for dance teachers
As dance educators, we know how hard it can be to stay inspired for all of your classes. That's why we offer on-demand teacher training classes designed specifically for dance teachers in every level and style, including contemporary, ballet, jazz, hip-hop, modern, jazz-funk, lyrical, musical theatre, acro, and more.
With CLI Studios, you can take classes on your own time and schedule, stay current on the latest dance trends and choreography, continue your education, and stay inspired year-round.
Unlimited access for $20.75/month, billed annually
24/7 inspiration for your classes
In our teacher training classes, our instructors share every aspect of their teaching techniques with you. Explore new warm-ups, progressions, strength and conditioning exercises, stretching courses, and more from the industry's top educators and choreographers. You can teach anything you learn on CLI Studios directly to your students, so you'll have a team here at CLI helping keep your classes and choreography fresh throughout the year.
Progressions and Across the Floor
Choreography and Combinations
Strength and Conditioning
Industry leading continuing education for dance teachers
Take on-demand teacher training seminars, classes, and courses to stay inspired and continue your dance education. Our training courses feature topics like:
Strength and conditioning

Dance psychology

Teaching and engaging beginner dancers

Technique

Stretching and flexibility

Guiding improvisation

Progressions, warm-ups, combinations, and more
Unlimited access for $20.75/month, billed annually
Train with the industry's top dance educators
Julie Kay Stallcup
Teacher Training for Young Dancers
Revolution Dance Center, Julie Kay Dance Company, Encore Performing Arts Dance Competition, Dance Teacher Network Convention
Sugarfoot Therapy
Conditioning and Injury Prevention
featured in Dance Magazine, Dance Teacher Summit, Hollywood Vibe, AMDA, Dallas Cowboys Cheerleaders
Jennie Morton
Dancer Health and Wellness
Author, B.S.C. in Osteopathy, M.S. in Psychology, Author, Dance Resource Center and Performing Arts Medicine Association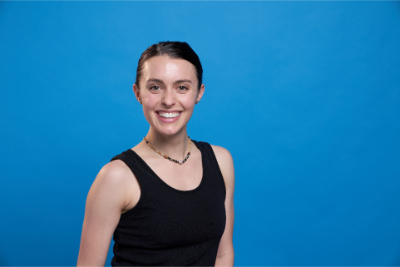 Kathryn McCormick
So You Think You Can Dance, Step Up franchise, Dancing with the Stars, The Academy Awards, Shaping Sound member
Brian Friedman
Choreographer for Britney Spears, Cher, Beyoncé
Teddy Forance
So You Think You Can Dance, Dancing with the Stars, Madonna, Lady Gaga, Janet Jackson
Syncopated Ladies
Winners of So You Think You Can Dance: Dance Crew Battle Season 11
Molly Long
World of Dance, Dance Moms, America's Got Talent
Allison Holker
So You Think You Can Dance All-Star, Dancing with the Stars Pro
Tiler Peck
New York City Ballet principal, Kennedy Center Honors, Radio City Christmas Spectacular
JBlaze
Choreographer for Justin Beiber, Usher, J-Lo
Makenzie Dustman
So You Think You Can Dance, Justin Bieber, The Jacksons, Jessie J.
Marty Kudelka
Justin Timberlake's exclusive choreographer and artistic director
Marguerite Derricks
Choreographer for The Marvelous Mrs. Maisel, Glow, True Blood, Mr. and Mrs. Smith, American Horror Story
Mel Mah
Founder of You Got This Girl, choreographer for Janet Jackson, Justin Bieber, Britney Spears, Nicki Minaj, Katy Perry, and Kanye West
Stay up to date with the latest choreography in every style
Students today are more tuned in to the latest choreography across social media than ever before.
With CLI Studios, you can stay up to date on the latest choreography from over 300 world-renowned instructors who share their choreo and creative process with you in new classes every week.
Whether you're choreographing for competitions or recitals, or want to try something new in your classes, we've got you covered.
Continuing education on your own schedule
With 24/7 access to our on-demand library, you can take classes on your own schedule. Our class controls let you stop, rewind, rewatch, slow down, and mirror— jump ahead or repeat choreography as many times as you want, so you can master every detail before teaching your students.
Unlimited access for $20.75/month, billed annually
FAQ
If you have questions that we haven't answered here, send us an email at info@clistudios.com – we're here to help!
What is included in the Individual Teacher Membership? How is this different from the Studio Partnership Program?
Our Individual Teacher Membership is a single user membership for teachers who are not currently teaching at one of our partner studios. With this membership you get access to 1500+ on demand classes with a focus on teacher training! Our library of pre-recorded classes include a wide range of dance styles in all levels for class inspiration, warm-ups, across the floor progressions, partnering, courses for teaching young dancers, acro, injury prevention, classroom management and much more. If you are a Studio Owner check out our
Studio Partnership Program
!
What is the cost of the program?
You can get started with CLI Studios Individual Teacher Membership with a 7-day free trial. After your trial concludes our annual membership is $249 for 12 months of access.
How long does my membership last? Can I cancel my membership?
After your 7 day trial concludes, your membership will last for 1 year, renewing annually. Should you need to cancel your membership, you can manage your subscription through the settings page of your account. If canceling before your trial ends, you will have access for the remainder of the trial. If canceling after your trial has concluded, you will have access to your account for the remainder of your billing cycle.