THE FACULTY
Led by CLI Conservatory Director Teddy Forance, our faculty is one of the best in the world for students who want to focus on commercial and concert dance opportunities. Our instructors are not only great educators, but they are also the most in-demand choreographers working in every area of the dance industry. With a faculty that combines educational and practical work experience, our students are able to make strong connections with the choreographers they want to work with once they graduate.
Teddy Forance
Contemporary
Teddy Forance is the co-founder of CLI Studios, CLI Conservatory Director, and a notable contemporary choreographer in the dance industry. Teddy has performed with Cirque Du Soleil and worked with celebrated artists like Madonna, Lady Gaga, Janet Jackson, P!nk, Kelly Clarkson, Usher, and many more.
Watch Teddy's Class
Brian Nicholson
Commercial Hip-Hop
Brian, along with his twin brother Scott, is well known for his dance appearances, choreography, and creative work with Ariana Grande. He brings a unique experience to his students as he focuses on the close relationship between dance styles like hip-hop, jazz, modern, street jazz, and ballet.
Watch Brian's Class
Tiler Peck
Ballet
Tiler Peck is an award-winning Principal Dancer with the New York City Ballet, actress, author, art curator, and fashion designer. She has worked both on Broadway and in film choreographing for such films as John Wick 3. She is well known for her self-produced live classes #turnoutwithtiler.
Watch Tiler's Class
Brian Friedman
Jazz Funk
Brian is one the most in-demand choreographers in the business today. Revered for his work with Britney Spreas, Brian has also performed with Justin Bieber, Beyoncé, Rihanna, Ciara, and more. He's received multiple nominations for the MTV Video Music Award, and the American Choreography Award for Outstanding Achievement in Choreography.
Watch Brian's Class
Mike Tyus
Contemporary
Mike Tyus is an Award Winning dancer, choreographer, and creative director from Los Angeles California. Tyus was recently awarded a creative residency at Orsolina28. He is a founding member of Jacob Jonas The Company and an Associate Producer for Films.Dance.
Watch Mike's Class
Robert Green
Jazz Funk
Robert Green is a passionate and enthusiastic musician, dancer, teacher, and choreographer. Known for his ability to hone a unique personal style, Robert has danced with the industry's top artists including Lil Nas X, Taylor Swift, Justin Timberlake, Selena Gomez, and many more.
Watch Robert's Class
Kathryn McCormick
Contemporary
Kathryn McCormick is a well-known contemporary performer from So You Think You Can Dance season 6. Since then, she has consistently returned as one of the most beloved All-Stars. She has performed on Dancing with the Stars and with top artists, including Christina Perri, Timbaland, Ne-Yo, Lea Michele, and Muse.
Watch Kathryn's Class
Deshawn Da Prince
Hip-Hop
Deshawn Da Prince is known as a hip-hop freestyle dancer and has danced with artists including Chris Brown, Lil Nas, Christina Aguilera, Jidenna, Keke Palmer, Lil Mama, and more. As Deshawn started to focus more on the choreography world, he participated in shows such as Carnival NY & WOD to present his latest works.
Watch Deshawn's Class
Lex Ishimoto
Contemporary
Lex Ishimoto, the winner of So You Think You Can Dance Season 14, launched his professional career at the young age of eleven in his first national tour as Billy in "Billy Elliot the Musical". He holds an impressive list of awards and has been featured in Sia's The Greatest and BeBe Rexha's I'm a Mess music videos. Lex lives by his slogan "Stay Legendary," and strives to push boundaries by honing various dance styles in classical ballet, commercial, concert, and hip-hop.
Watch Lex's Class
Lucy Vallely
Contemporary
Lucy Vallely is a standout dancer and choreographer who has quickly made an impact in the dance world. In 2015, she was awarded the title of Teen Best Dancer at The Dance Awards and was named Senior Best Dancer at The Dance Awards in 2018. Her choreographic debut came when she choreographed a solo, "All Of Me", that won first place at Radix. She's trained in a range of styles from ballet and contemporary to hip-hop, and her choreography reflects the versatility in her training.
Watch Lucy's Class
Liana Blackburn
Heels
Liana Blackburn is a dancer, teacher, and choreographer based in Los Angeles. She's performed with Britney Spears, Lady Gaga, Nick Jonas, Katy Perry, and Taylor Swift, to name a few. Her film and t.v. credits include 17 Again, Footloose, Glee, Dancing with the Stars, The Voice, and more. Liana toured with Selena Gomez, and she worked as an assistant choreographer for Cirque Du Soleil. She emphasizes the importance of taking care of your body and shares her personal journey of transformation with her students.
Watch Liana's Class
Al Blackstone
Musical Theatre
Al Blackstone is an Emmy-winning director, choreographer, and educator. His passion for bringing people together to experience something meaningful drives him to make dance, tell stories, and encourage joyful connection. He has created emotional work for the stage and screen, thrown dance parties for charity, and introduced hundreds of people to one another. He believes deeply in the power of dance, community, and kindness.
Watch Al's Class
Billy Griffin
Musical Theatre
Billy Griffin is a New York City based choreographer and educator. His work can be seen in Friends! The Musical Parody, the Hudson Valley Dance Festival, The Red Bucket Follies, The Drama League Gala (honoring Steve Martin), The National Young Arts Foundation, and The Joffrey Ballet School. As a performer Billy was in the Broadway/National Tour Productions of Mary Poppins, White Christmas and Young Frankenstein. Griffin is frequent collaborator with Sonya Tayeh, Josh Bergasse, Andy Blankenbuhler and Al Blackstone.
Watch Billy's Class
Chris Scott
Commercial Hip-Hop
Christopher Scott is a three-time Emmy-nominated choreographer whose bold routines and fearless creativity step beyond the traditional boundaries of dance. He is most recognized for his innovative hip-hop duets and group routines that fuse dance styles on Fox's So You Think You Can Dance. Recent projects choreographed by Chris include In the Heights, Being The Ricardos, The Big Leap, and Sneakerella. You'll see his choreography on the big screen again soon projects in the motion picture musical Wicked directed by Jon Chu.
Watch Chris's Class
Marty Kudelka
Hip-Hop
Marty Kudelka is Justin Timerbake's exclusive choreographer and co-creative director having collaborated on some of his most popular music videos including "Sexy Back," and "Suit & Tie." He is a five-time MTV Video Award Nominee for Best Choreography and winner of the 2007 MTV Video Music Award for Best Choreography. He has choreographed and co-directed many of Timberlake's sold-out tours and the 2018 Super Bowl Halftime Show. He has also choreographed for Jennifer Lopez, P!nk, Janet Jackson, One Direction, and more.
Watch Marty's Class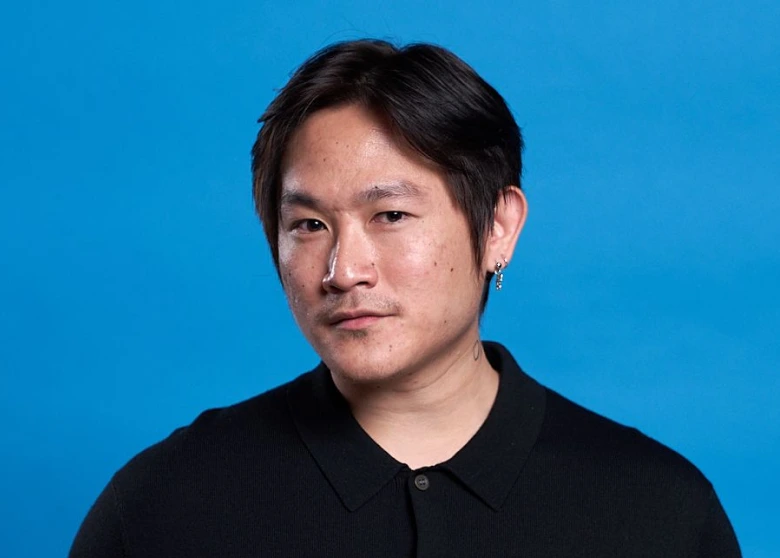 Kenichi Kasamatsu
Hip-Hop
Kenichi Kasamatsu is a dancer and choreographer based in New York City. He is a guest faculty member at Broadway Dance Center. He has worked with artists such as Jennifer Lopez, NE-YO, Mark Ronson, and The Band Perry.
Watch Kenichi's Class
Kirsten Russell
Contemporary
Kirsten Russell's contemporary choreography is a style all its own. Russell was one of 19 choreographers chosen to compete as a finalist at the 2014 Capezio A.C.E. Awards in New York City. Her work has been featured on Season 2 of NBC's World of Dance with her group "Pursuit". She most recently teamed up with Nick Young and Jaci Royal to create their show "Contrary to Popular Belief" which premiered in Los Angeles.
Watch Kirsten's Class
Tyce Diorio
Contemporary
Tyce Diorio is one is one of the most recognizable choreographers on Fox's hit show, So You Think You Can Dance. He is the innovator behind Taylor Swift's Red, 1989, and Reputation albums live performances, counting the "Shake it Off" and "Look What You Made Me Do" music videos as some of his most popular works. An Emmy award winning choreographer, he's worked with Kristin Chenoweth, Jennifer Lopez, Lorde, The Weeknd and Paula Abdul to name a few.
Watch Tyce's Class
Talia Favia
Contemporary
You may know Favia for her choreography on So You Think You Can Dance and Dancing With The Stars. She is also the founder and director of Los Angeles based contemporary dance company, "The Difference Between." In 2014 she received the title of "Choreographer of the Year" at the 2014 Capezio Ace Awards. Talia's choreography has been described as challenging from the inside out.
Watch Talia's Class
Eddie Torres Jr.
Mambo
Eddie Torres Jr., son of legendary Latin dancer Eddie Torres and Flamenco dancer Nelida Tirado was born and raised amongst the infectious rhythms of salsa and flamenco. His latest work includes Netflix's Christmas Chronicles 2 as a dancer, Amazon's upcoming film Being the Ricardos as an associate Choreographer, and Warner Brothers new film In The Heights as a principal dancer and latin choreographer.
Watch Eddie's Class
Sign up to learn more
Select what best describes you